Problem
There's an image on your local computer that you want to copy to the wiki.
Related problems
Solution
How to upload an imagePrecondition
The image file on your local computer has one of these extensions: png, gif, jpg, jpeg, ico, ogg, pdf, xcf, svg, mid, odt, ods, odp, odg, odc, odf, odi, and odm.
The file is copyright free.
| Step | Action |
| --- | --- |
| 1 | Go to the page Special:Upload. |
| 2 | Click the button "Browse". |
| 3 | Browse to the file to upload and open it. |
| 4 | Select the appropriate license. |
| 5 | Click the button "Upload file". |
Uploading in Source editor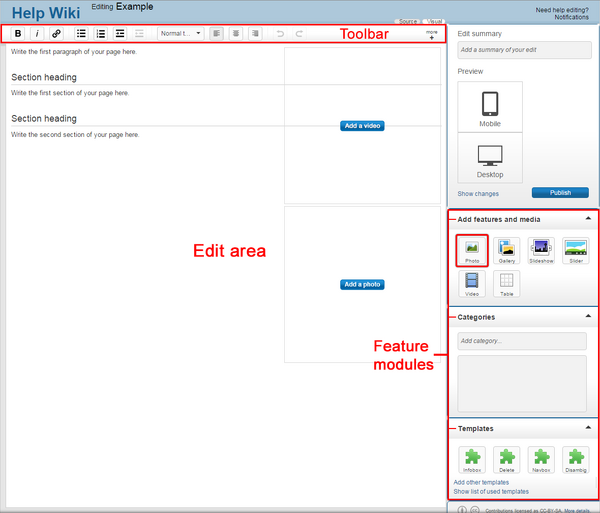 Ad blocker interference detected!
Wikia is a free-to-use site that makes money from advertising. We have a modified experience for viewers using ad blockers

Wikia is not accessible if you've made further modifications. Remove the custom ad blocker rule(s) and the page will load as expected.